Post-event report - THE WORLD 2018 STAGE 5 -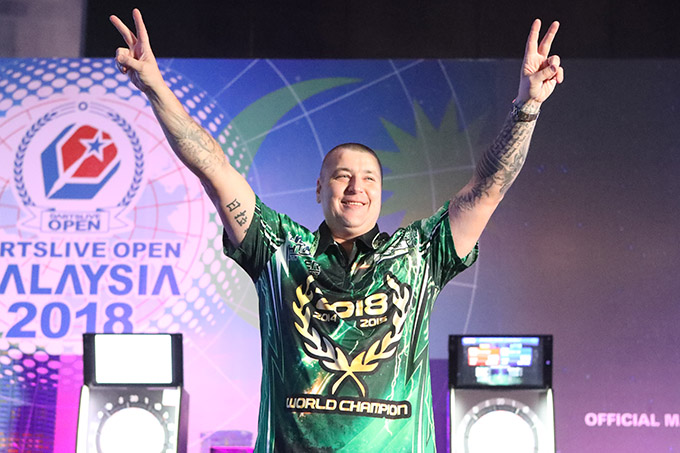 STAGE 5 took place in Malaysia on Sunday, October 21.

Boris Krcmar won the completing stage of THE WORLD 2018 to clinch the annual ranking's top position.
Final Match: Krcmar vs. Lam sparred for the top position in the 2018 rankings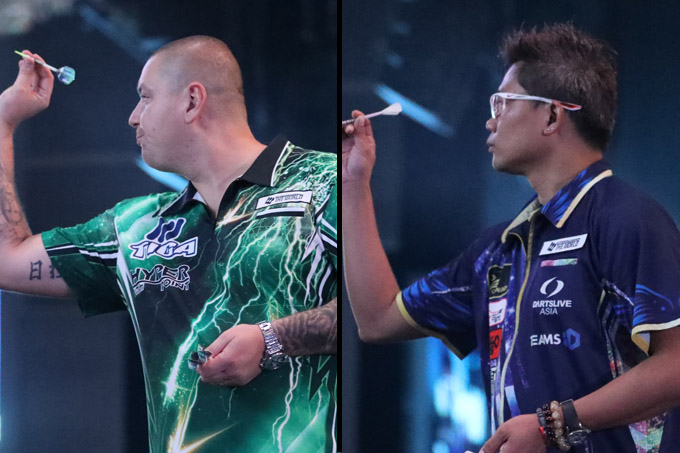 The final matchup was between Boris Krcmar(Croatia)and Royden Lam(Hong Kong). Before the match both players were tied in top of the annual standings.

To advance to the final, Lam defeated strong opponents such as Leonard Gates and Haruki Muramatsu on the day. Krcmar kept his best condition for the final.
Completely different styles of play by the two
"As you may notice watching my matches, I am very whimsical. I act without thinking much during my matches in most occasions." Krcmar said with a laugh.
His speed dazzled his fans. He seldom pauses during his games, throwing darts in rapid succession.
In contrast, Lam waxed philosophical. "To me, darts is a sport that teaches me how to be a good human being. I am not playing darts just to win, but I am doing that to be a respective and positive human being." During the game, Lam calmly kept his steady pace rightfully ignoring Krcmar's pace.
Their match went on to the final leg. At the end of a close match, Krcmar seized the title.
Krcmar said, "I thank all my fans and people supported me. Please watch GRAND FINAL, too! I will promise you to show great performance."
Top 8 to GRAND FINAL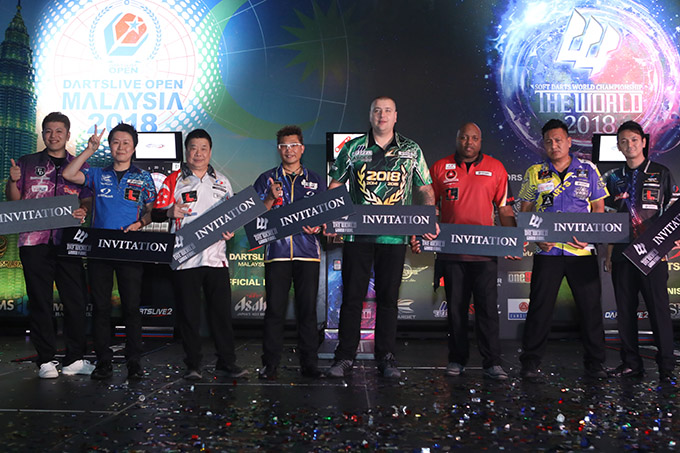 Annual ranking is decided. Top 8 were invited to the stage and commended for their achievements in the awarding ceremony.

First Place Boris Krcmar (Croatia)
Second Place Royden Lam (Hong Kong)
Third Place Leonard Gate (USA)
Fourth Place Paul Lim (Singapore)
Fifth Place Pupo Teng Lieh (Taiwan)
Sixth Place Haruki Muramatsu (Japan)
Seventh Place Sho Katsumi (Japan)
Eighth Place Shuichi Enokuma (Japan)
These top 8 players and top 4 from WILD CARD TOURNAMENT will go to GRAND FINAL.
(WILD CARD TOURNAMENT involves the players placing 9th to 100th in THE WORLD 2018 rankings.)
The concluding tournament of this season, GRAND FINAL will occur on Saturday, December 1, and the live webcast will be available.
http://www.darts-theworld.com/gf/en/