Royden Lam Grabbed His Long Awaited First Victory in GRAND FINAL!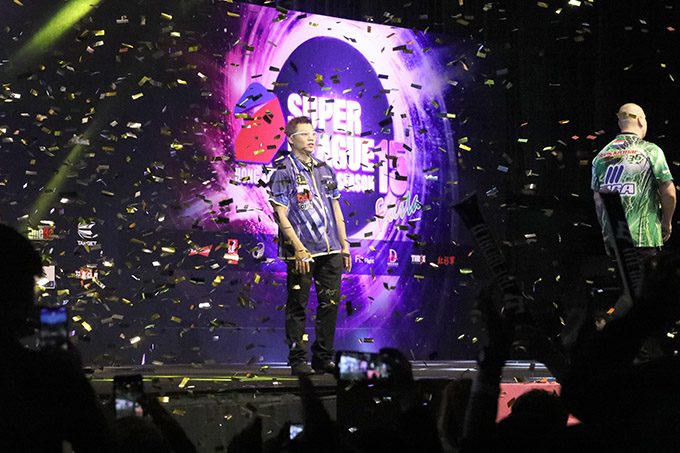 THE WORLD 2018 GRAND FINAL took place in Hong Kong on Saturday, December 1. Royden Lam (Hong Kong) won the title for the first time defeating the 2018 Annual Ranking 1st ranker Boris Krcmar (Croatia) in the final match.
As Lam had lost 2 prior final matches to Krcmar this season, this latest match looked to be a close one or victory for Krcmar. However, the Hong Kong player blasted through 4 legs first with merely 1 leg loss and captured the best of 7 legs match. Lam defeated the formidable Krcmar.
Lam, One of the Icons of THE WORLD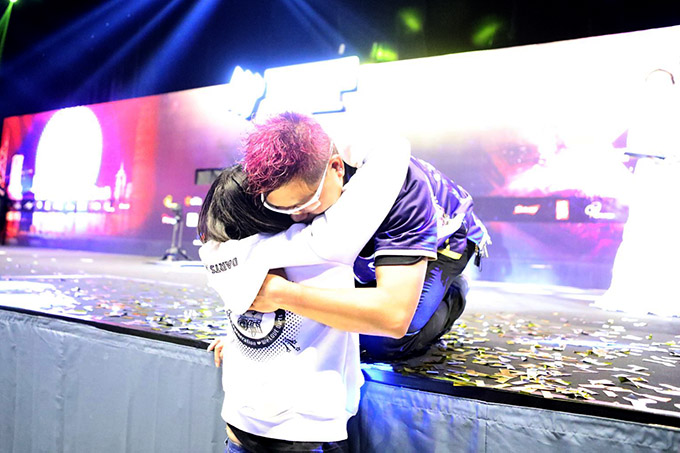 "I am so happy as I could finally win the GRAND FINAL. I want to thank my girlfriend who has been supporting me the entire time." He said in the interview right after the match. He embraced her before the cheering crowd right after his victory.
THE WORLD has kicked off in Hong Kong in 2011 and Lam has been participating from the get-go. He is clearly one of the anchoring players of THE WORLD who is also the shining light in the Hong Kong darts scene.
Despite his fame in Hong Kong, Lam hasn't been able to win any STAGE since STAGE 6 in 2012.
Lam advanced to the final match in 3 out of 5 STAGEs this season. Lam climbed up the ladder but couldn't reach the top rung. He was 2nd in the 2018 Annual Ranking by a hair. In most STAGEs of this season, he came frustratingly close to first place. Nevertheless, at the concluding event of this year, Lam finally rose to the top as the GRAND CHAMPION.
Spectacular World Class Matches

Besides the final, the GRAND FINAL had many intense world class matches, especially these two:
Haruki Muramatsu vs. Leonard Gates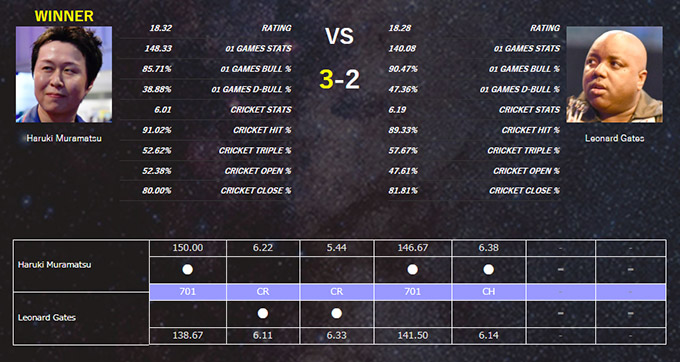 Many fans felt this match as the best match of the GRAND FINAL. Both Gates and Muramatsu showed dazzling triple rates of CRICKET over 50%. By Winning the match Muramatsu showed why he is the SUPER DARTS 2018 Champion.
Boris Krcmar vs. Paul Lim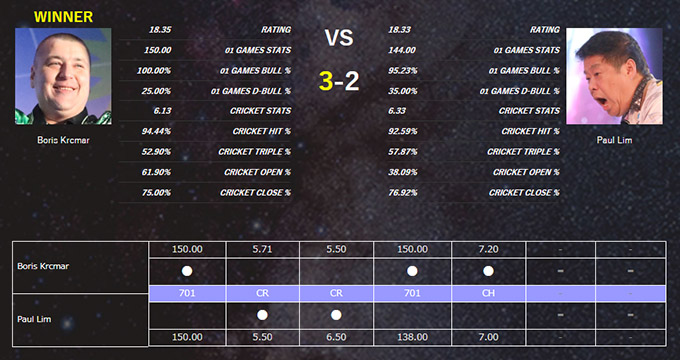 The STATS of Krcmar's winning legs were astonishing 150,150(01 games) and 7.20(CRICKET). Moreover, he thrilled the audience with a WHITE HORSE in the beginning of the last leg.
Exceptional Performance of the Japanese players

As all the winners of the WILD CARD TOURNAMENT were Japanese, 7 Japanese played in the GRAND FINAL. Audience had high expectations that the second Japanese champion would emerge since the GRAND FINAL in 2012 when Takehiro Suzuki seized the title. Dashing hopes, the highest performing was Muramatsu who only reached BEST4.

For the 2019 Season, the season opener will be held in Malaysia in April 2019.
Please look forward for a better and bigger season next year!!